Pedals & Petals by Rickshaw - Discovering Wildflowers Bike Tour Kings Park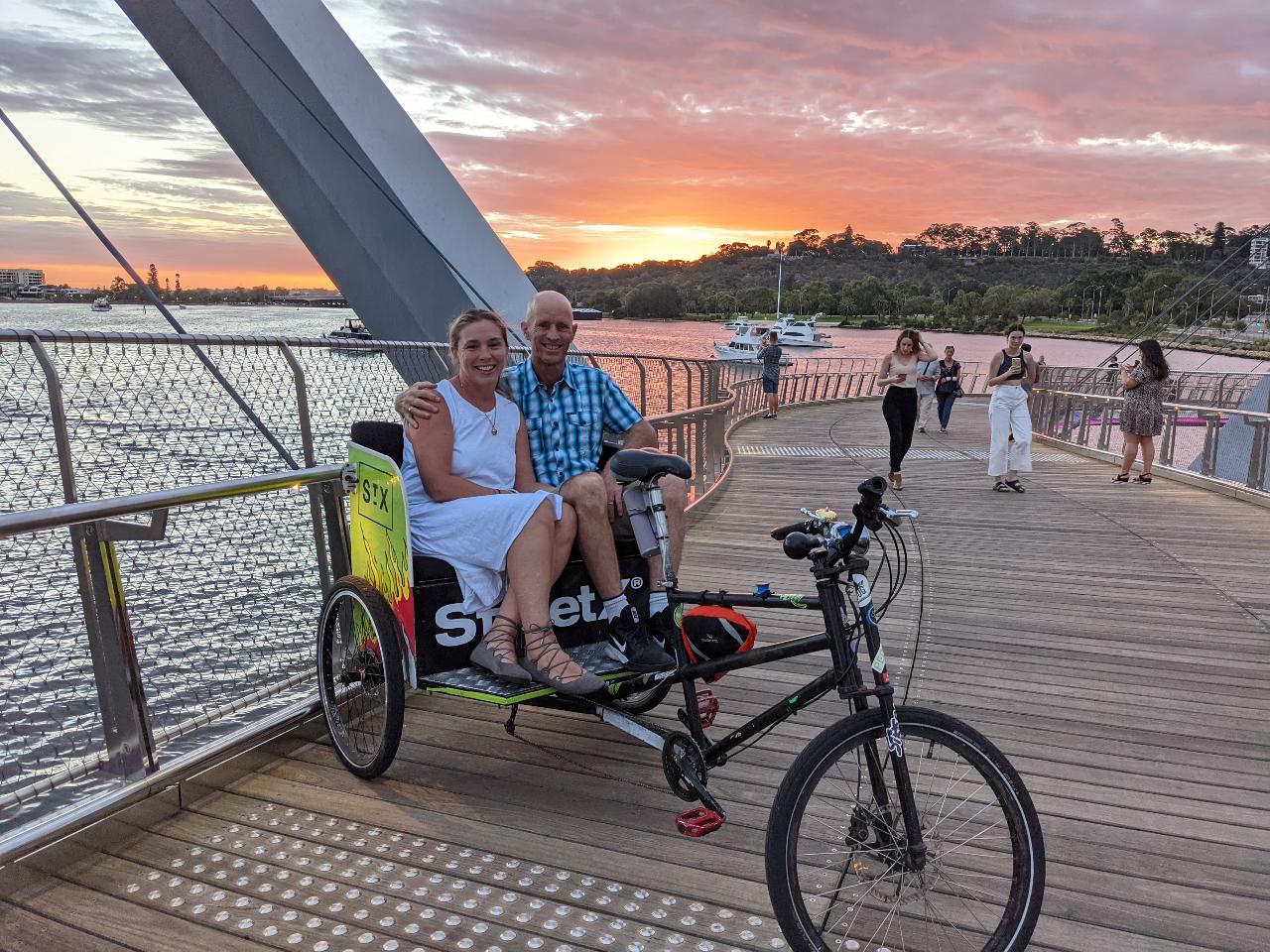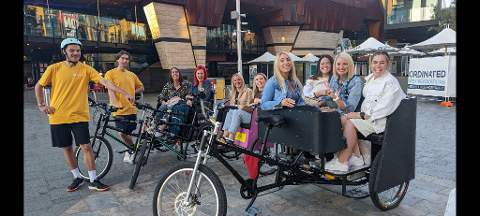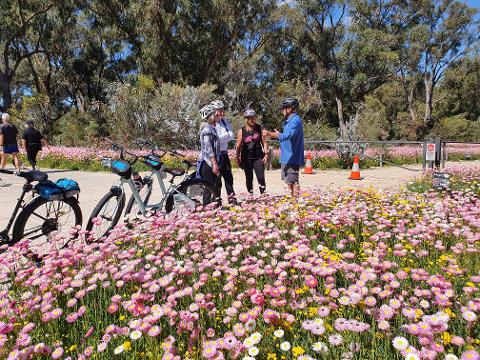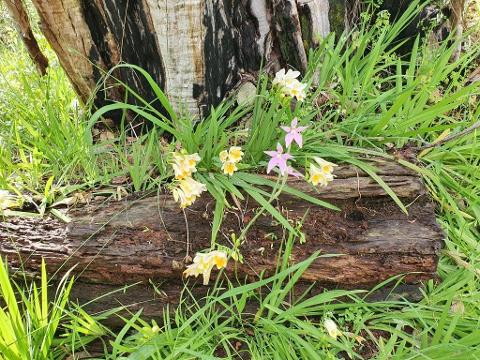 Duration: 2 Hours (approx.)
Location: Perth, WA
Product code: BKP7
Price is for 2 Persons
Tour overview
Come and join our award winning company (WA Tourism Best New Business 2021) on a chauffeured, guided rickshaw bike tour during the Spring 2022 Kings Park Wildflower Festival.
This fun, upbeat and wonderfully engaging tour takes you into the beating heart of Perth's iconic Kings Park where our passionate and experienced guides share some of the areas historical, cultural, geographical and horticultural secrets with you.
We will take you into Kings Park's bushland areas and explore wildflower hotspots that few visitors and locals see.
We travel along remote paths and difficult to reach areas of the Kings Park bushland where you will see everlastings, wild flower groves, tree lined avenues dedicated to our fallen soldiers, all from the comfort of your rickshaw.
The electric rickshaws are ideal for those who may not be able to ride a two wheeled bike or for those who just want to be pampered whilst taking in the scenery of Perth's premier tourist destination.
Please note:
Each ticket is for two persons.
We only have limited rickshaw bikes available and you maybe in a two person or a four person rickshaw.
The tour may combine with one of our existing bike tours and there may be others on regular two wheeled bikes.
Your principal guides are the GoGo Active team working in conjunction with the "Peddle Perth" team who will follow and chauffeur those in the rickshaws.

Duration & distance
We ride for approximately 7km over a 2 hour period which includes multiple stops for photos & fun chats.
Who is the tour suitable for
This tour is particularly good for those who are unable to ride a standard two wheeled bike. The rickshaws are very comfortable but do have limited leg room.
What is included

A rickshaw for two persons (please note you maybe in a four person rickshaw with another couple seated in front of you).
A driver to peddle the rickshaw.
A lead expert guide who is trained to keep you safe and provide you with interesting and relevant information.

Reference sheet of the wildflowers we anticipate seeing.
What to wear and bring
We are outside for two hours so please wear appropriate clothing including enclosed shoes.
You need to bring your own weather protection clothing and sunscreen.
You also need to bring a full water bottle.

Toilets
There are public toilets along our route, so just ask the guide if you need to use the ammenities.
Start and finish locations
We start our tour at Kings Park's main carpark Wadjuk Carpark, near the entrance to Aspects of Kings Park Gallery Shop. Look for our A-frame sign or ask at the Visitor Information Centre.
Covid-19 restrictions
Whilst we are biking outdoors and in small groups we do need to practice safe social distancing at all times on tour.